Certified Translation vs Notarized Translation – Complete Guide
Estimated reading time:
12
minutes
Estimated reading time: 12 minutes
Sometimes when you are requested to provide a document that was not originally written in English, you are oftentimes asked to prove that you used a professional qualified translation service like TranslateDay to translate the document. This type of proof can be obtained either through a Certified Translation or a Notarized Translation.
But people still get confused when they are asked to produce either a Certified Translation or a Notarized Translation.
In this post we will show you the differences between both types of translation: examples, tips, real-case scenarios. And we will show you how to hire Certified Translation services and Notarized Translation services can be the best
In this post we will show you the differences between both types of translation: examples, tips, real-case scenarios. And we will show you how to hire Certified Translation services and Notarized Translation services can be the best alternative.
Differences between Certified Translation and Notarized Translation
---
What is a Certified Translation?
A Certified Translation is a document issued by a Professional Translation Agency that provides a certificate of accuracy and completion along with the translated documents, certifying that all detailed statement is true, accurate and complete and that the person who translated the document is fluent in the language of the document and the translated one. In the case of Certified Translation Services, the document is provided by the Language Service Provider (LSP).
What is a Translation Certified?
For Legal Document Translation you will probably need a Certified Translation, like the ones provided by TranslateDay. These certifications always include a certificate of accuracy signed by a Professional and Certified Translator with attestation of complete accuracy and completion certificate of the translation.
---
Certified Translation vs Official Translation
Many people get confused between these two types of translation, but they are very different and required for different purposes:
Official Translations are documents signed by registered professional translators or translation companies, but beware: Official Translations do not have a certification letter.
This Certification Letter is a requirement for most legal matters and it contains the details of the translator or translation company, their professional credentials, and a statement of certification.
Certified Translations are a step up from Offical Translations.
Certified Document Translation meets the requirements of an Official Translation, but also has a Certification Letter attached, guaranteeing its accuracy and completion.
Any registered translator can expedite official translations but Certified Translators are guaranteed to have a professional degree from an accredited university with major in translation in applied linguistics and has passed professional certification tests.
We find important differences between a Translator and an Interpreter. Both require deep cultural and linguistic understanding, expert knowledge of subject matter, and the ability to communicate clearly.
---
What is a Notarized Translation?
A Notarized Translation is a document signed by a translator in front of a notary, which also includes a government authorized legal stamp that signs the translation.
The process of notarizing a translation must start with the translator taking his translation to the Notary himself. The translator then has to swear an oath on its accuracy and sign an affidavit in front of the Notary. After carrying out these actions, the translator has to pass the documents to the Notary public. Only when the Notary public signs the documents and attaches its official seal on it as proof of notarization, the documents are considered as notarized documents.
Notarized certification is more of official procedures and less of quality control.
Keep in mind that the notary does not assess the quality and fullness of the work, nor the quality is well judged.
If you are submitting documents for your high school, middle school, or any other educational purpose, you need to submit a notarized translation. Education Institution only accepts notarized documents. However, your application might be rejected if the quality of the translation is not enough. For this case it is always best to provide a Certified + Notarized Translation.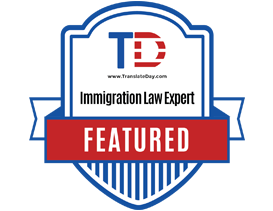 Legal Documents like Birth Certificate Translations, Marriage Certificate Translations… Are mostly required to be certified, but sometimes you may need legal locuments like Birth Certificate Translations to be notarized. Make sure you read When do I Need a Birth Certificate Translation Notarized.
---
When do I need Certified Translation or Notarized Translation?
Some may think that both are same, but actually, there is a huge difference between certified translation and notarized translation and each one is used differently as per requirement. We will try to clarify this
If you are submitting documents for Government official purpose, such as a legal document, driving license, or court documents divorce notification it is safe to opt for Notarized Documents.
In case of immigration purpose, for birth certificates, marriage certificates or driver's license for example you should obtain certified translation only. Few organizations accept electronic certified document too.
We will try to clarify this topic by showing you some real-life examples. Still, if you have any question regarding certified and notarized translation, contact our customer support so that you can get to know more in details from our translation experts.
Driver's License Translation Service
Are you planning to drive in a foreign country? Then you are looking for a driver license translation. We provide you with certified and notarized translation of driver license at a cheap price.
Translate Now
---
6 Real-Life Examples where Certified Translation is Required
Let's check some common scenarios or examples when you may be required to handle a certified translation:
---
Example #1:

USCIS Immigration Process
In the United States, one main area of concern is the USCIS (United States Citizenship and Immigration Services) immigration process.
USCIS Certified Translation is the only type translation accepted by USCIS, especially in case of Legal Documents like: Birth Certificate Translation, Marriage Certificate Translation, Court Documents, Divorce Certificates, Adoption Documents Translation, Police verification and Background checks translations.
Birth Certificate
Translation Service
A certified birth certificate translation is a legal document that is required for various legal processes like USCIS immigration requirement. Trust us to translate your birth certificate and you will get your birth certificate translation notarized and certified.
Translate Now
As per The United States Citizenship and Immigration Services, they require all documents that are in a foreign language must be translated into English. And each document must be certified as per USCIS.
A certified document usually includes a declaration mentioning from which source the portion is translated, in which language it is translated, how many pages are there, place and address, translator's name and sign, date, and stamp. As per USCIS, they have a particular format for certification which must have the name of translator and translation agency along with the address and date when the document was certified.
U.S. Citizenship and Immigration Services used to require certified translations along with notarized translations. But currently, they have dropped this rules and made certified notification (with authentic USCIS certification that follows US requirements) valid for immigration purpose. Keep in mind that USCIS accepts only certified translation.
If you are interested on this topic, please read more on the following articles and FAQ: USCIS Translation Requirements.
---
Example

#2: Legal Paperwork
Certified translations are necessary when you are dealing with any legal paperwork if that is not written in the official language.
Documents of hearing and trial or evidence that is used in the United States and submitted to government or legal body need to be certified always.
Passport Translation Service
If you are applying for overseas citizenship, or you need to use it as an ID document, you will be then requiring Professional Passport translation services. We translate your passport and provide you with a Certified Passport Translation in less than 24 hours at a very cheap price.
Translate Now
---
Example

#3:

College or Universities
If you are planning for further education and want to enroll yourself in any college or university in the United States, the documents such as diploma certificate, high school certificates need to be translated in English and also need to be certified document.
Resume Translation Service
Are you planning to work abroad? Then you definitely need a professional Curriculum Vitae Translation. We provide you with Professional Resume Translations in less than 24 hours. Trust us to translate your resume and you will not regret it.
Translate Now
---
Example

#4: Overseas Employment – Employment-Based Immigration
People who are trying for overseas employment or employment-based immigration, the documents that need to be submitted as evidence and recommendation letters need to be certified documents.
---
Example #5: Modern Medical Treatments
If any patient is planning to seek modern treatment from a foreign country needs to have expert treatment from the United States, in that case, all the documents, medical reports need to provide a certified translation of medical documents.
Medical documents are one type of Technical Translation.
Patent Document Translation Service
Want to translate patent litigation documents for your invented product? Our expert translators ensure highest level of patent translation quality with their legal knowledge and technical expertise. Trust us to get the best patent translation online.
Translate Now
---
Example

#6:

Business Licenses and Plans
In the case of research papers, police clearances, deeds, business plans, DNA exams, business licenses and medical bills also need to be a certified document.
Business License Translation Service
You have a Local Business and want to expand to a foreign country? Then you need a Business Document Translation. Trust us to get your Business License translated to more than 65 languages, we translate business documents online in less than 24 hours and every translation is certified.
Translate Now
---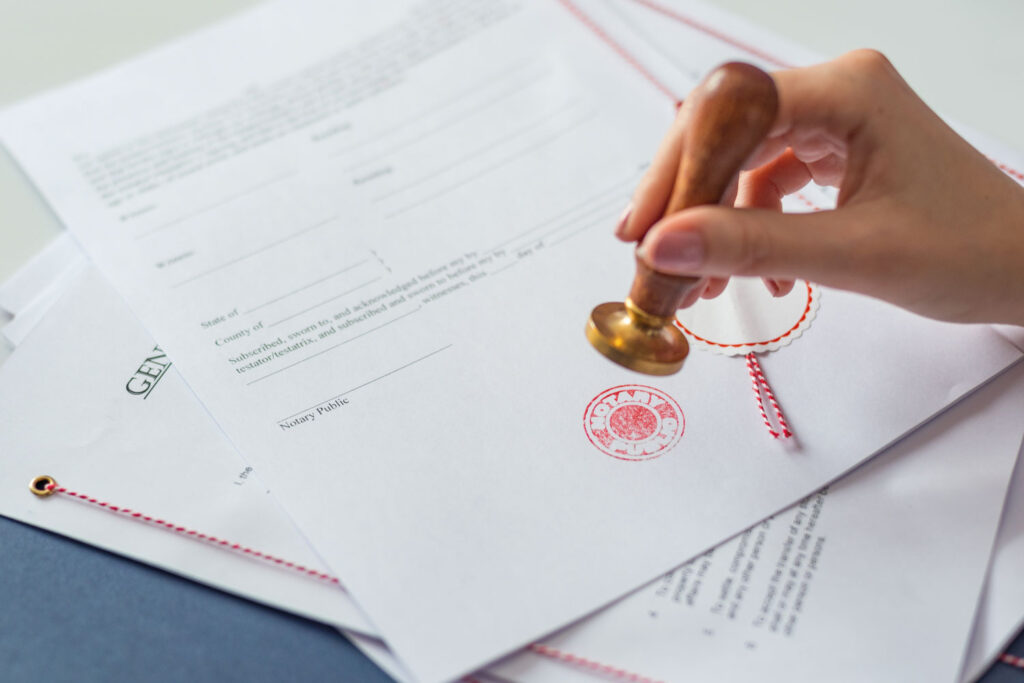 Let's check some examples or scenarios when you may require notarized translation:
4 Real-Life Examples where Notarized Translation is Required
Notarized document's norms vary as per the requirement of the country. Notarized documents assure that the certified documents produced are not fraudulent. They usually carry a notary attest certifying the quality, procedure, and document translated are valid and authentic.
Example #1: Immigration Purposes
Family papers which you need to submit for immigration purpose. If you are planning for immigration, keep in mind that different countries have different requirements.
For Canada for example, you need to provide an authentic document that needs to be notarized. For the US it is enough to handle your certified documents following USCIS Requirements.
---
Example #2: Adoption Certificates
If you are in plan to adopt any baby, US government is extremely particular in this domain. All the documents submitted must be authentic and must be notarized. Even in case of naturalization, papers submitted must be notarized as per law.
Adoption Certified Translation Service
Do you require adoption certified translation or adoption papers translated? Without any doubt, choose only the best. We translate adoption documents in only 24 hours at the best translation rates.
Translate Now
---
Example #3: Courts Orders, Judgment or Property
Other Legal Documents such as court orders, judgment and property must be notarized.
Bank Statement Translation Service
Still confused with Bank Statement Translation? Get the expert results from TranslateDay as we help you translate bank statements, both notarized and certified at affordable cost. You will have your certified bank statement translation in 24 hours.
Translate Now
---
Example #4:

Legal Papers
Birth certificates, marriage certificates, and even divorce certificates might be asked to be be notarized in some countries.
Remember different countries have different requirements. In the US the translated document must be certified for USCIS. But in Canada, the translation also need to be notarized. In Brazil or Spain certified documents work well.
Marriage Certificate Translation Service
Looking forward for a reliable and affordable certified translation of marriage certificates? We translate marriage certificates quickly to meet your USCIS or legal requirements certified and ship your marriage license translation in just 24 hours.
Translate Now
The main target of certified translation or notarized translation is to provide verified translated documents that can be well approved throughout the places. The actual motive for producing the document must get well sanctioned.
Still not sure? Do I need a different type of translation? Maybe I need a specialized translation?
---
How do I get a Notarized Translation or a Certified Translation?
Turns out you are in the right place: Certified Translations and Notarized Translation performed by TranslateDay.com are both professional and authentic translations. Both the documentation is redone, completed and checked by professional translators. The accuracy level is well proofed by experienced translators before submitting to the client.
Notarized Translations includes the stamp, sign and a statement of the public notary.
Certified translations have a certificate of accuracy from TranslateDay with attestation of complete accuracy and completion certificate of the translation.
Every translation we provide is certified by default, but it is not notarized by default. Please check our Frecuently Asked Questions for more info or Contact Us if you need Notarized Translations or if you have any question regarding your order.
---
What qualities to seek for when availing a Translation Service?
Quality and Accuracy: are the three things which you need to concentrate on.
Qualified Translators: In each case, you need to check if the translator is well-educated and well-experienced. They should be well versed with the particular language along with English so that you can get the best quality translation.
Timely delivery: Time commitment is extremely necessary as you can have an urgent requirement for the translated copy which needs to be submitted anywhere. There are even Translation Companies like TranslateDay who delivers within 24 hours.
Certified and Notarized Translation: In most of the cases, either you will be requiring certified translation or notarized translation, in each case you need to be rest assured that you get best and genuine services.
TranslateDay.com provides both Certified translation and Notarized translation 100% Online. We provide competitive rates and pricing and your documents are translated professionally.
---
How Much Does it Cost?
Translators usually charges per word or per page or based on the hour. In case of notarized translation, the translation fee is paid to the translation company but the different company charges differently. But till countries has set a standard rate for a notary.
Here at TranslateDay.com we make sure that our legal documents translation service is available at a price everybody can afford. Unlike other translation services which charge hundreds of dollar for every translated page, we offer the most reasonable price online for only $23.00 translation price per page.
These are our Translation Rates. No hiden fees:
$23.00/page

Simple Certified Translation Price per Page. No Hidden Fees. A page is defined as: 250 words or fewer (including numbers), one-sided, and letter-size (8.5″ x 11″) or A4 dimensions or smaller.
---
Notarized and Certified Translation Services Near Me?
We can ensure you that Translateday.com is the closest company to you for one simple reason: We work 100% Online. Every document is translated by our professional translators and delivered online via secure methods.
It is also one of the most reputed translation firms that work for different countries and can translate in several languages. We translate certified translation or notarized translation, USCIS certified translation, birth certificate translation.
Translations are provided in a limited time frame. Each document is 100 percent authentic and error-free. We charge nominal!
For more queries on this topic or any other please call us, write to us to have a direct conversation with our expert translators or drop a comment in this blog.
Also read: 7 Tips: Choose a Translation Company to Translate Legal Document.
---
Conclusion
To sum up on certified vs notarized translation, we can conclude it mainly depends on the requirements yo have like where you are submitting the translated document, for what purpose, what country are you in…
Based on these parameters you can decide what kind of translation you need to opt for. We hope that this post helped you distinguish between these similar but also different types of translation and when to use them.
TranslateDay provides Legal Documents Translation Services for all kinds documents. It has been able build an untarnishable trust with their prompt and accurate interpretation. It has become a fast rising player in the translation industry.