When Do I Need a Birth Certificate Translation Notarized
Estimated reading time:
7
minutes
Estimated reading time: 7 minutes
When it comes to Birth certificate, such an important legal documents, you should know that there are several cases when you not only need to provide a birth certificate translation, but also a notarized birth certificate translation. In the event that you ought to get a report professionally translated, you might be requested to give verification that it was issued by a qualified administration. This confirmation, as a rule, comes in one of two structures, either Notarized Translation or Certified Translation.

---
1. What is a Notarized Translation?
This type of translation known as Notarized Translation is a legally approved translation, signed by a Legal Official. It is less about quality control and more about authority systems. A Legal Official is a lawyer who is approved by the legislature and his job is to supervise, sign and verify different legal processes, one of them being verification and signing of legal translation processess.
Notarized Translations are generally required for instruction based archives like secondary school transcripts or remote certificates.
Any self-declared translator can take their work to a legal official, for him to give promise of its exactness and to obtain a signed sworn statement. The translation will then be considered as substantial.
Once the legal official open has marked it and once the Legal Official has marked and signed the document with his or her official seal, the document must still be interpreted and verified. The Legal Officer does not survey the quality of the work – they only check the document authority.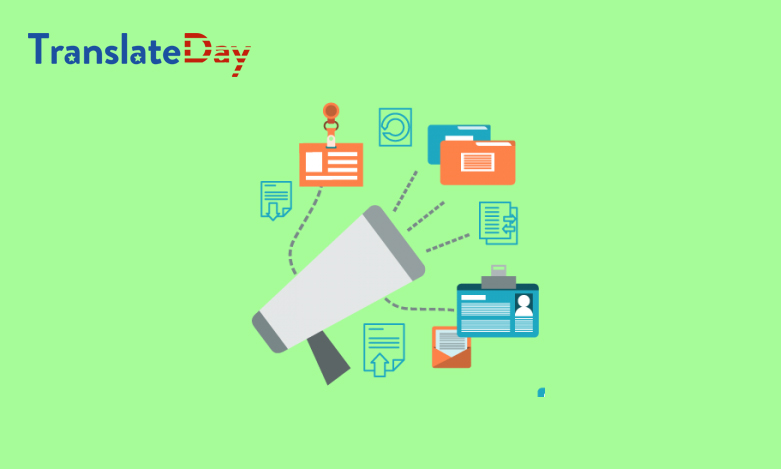 ---
2. When do I need my Birth Certificate to be Notarized?
Notarized Birth certificates are requested in many cases, so it is recommended that your Birth Certificate is always notarized to be useful for most cases. Your birth certificate should contain the following information:
The Name of the Person for whom this certificate belongs
The Date of Birth(DOB)
The Place of Birth
The names of the Parents in Full name
The Official seal from the issuing office for the record verification.
Want to know about the most useful Online Translation Tools? Go ahead, but you should acknowledge they are not enough to get your Birth Certificate translated!
Birth certificates are one of the most important documents that are necessary for applying to many procedures, like the ones listed below:
Visa application
Immigration
US Social Security benefits application
School enrolment
Passport application
Driver's License application
Marriage License application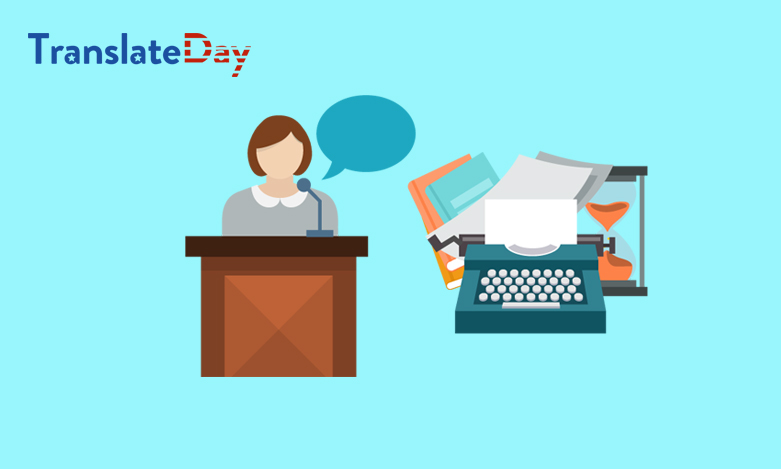 ---
2.1. Use Cases and Examples where you need notarized translations
Family papers which you have to submit for migration reason.
On the off chance that you are getting ready for movement, all things considered, you have to give a real archive that should be legally approved.
In the event that you are in plan to receive any infant, US government is to a great degree specific in this space.
Every record submitted must be genuine and must be authorized.
Indeed, even if there should arise an occurrence of naturalization, papers submitted must be authenticated according to law.
Other records that are authoritative for example, court requests, judgment, and property will be legally approved.
You should be able to easily identify when a translation is professional, check these things You Need To Know on Translation Quality Assessment
---
3. What is a Certified Translation?
A Certified Translation implies that the translator, LSP (Language services provider) or interpreter has given a marked proclamation that the interpretation of the translation is valid and precise according to his knowledge. Certified translations are typically required for authoritative records, for example, business contracts, court transcripts, movement archives, reception assertion and birth, passing, or marriage testaments.
A Certified translator is an expert translator who has passed an exam and got himself a public recognition from an official association like the American Translators Association (ATA). Any qualified interpreter, translator or LSP that is certified can mark a translation as a guaranteed interpretation by signing and appending a testament of precision to the translated document.
In a request to interpret the birth endorsement for the United States Citizenship and Immigration Service (USCIS), it is important that the interpretation of the birth testaments, marriage declarations… Are precise and do not contain any mistakes. It is on the grounds that the wrong interpretation may prompt the dismissal of your citizenship and migration in your record.
There are different birth authentications, translation administrations accessible for USCIS. It is vital that the record and interpretation is in English. Along-side the equivalent, it is additionally vital that the interpretation contains the affirmation from the certified interpreter that shows that the interpretation is finished and precise. It should likewise be verified for his or her skill as an interpreter. Aside from the equivalent, it is likewise fundamental that you have a legitimate learning.
---
3.1. Does a translated birth certificate need to be certified?
A certified translation is a translation that includes the stamp of the certified and professional translator or translation company that carried out that job. In general, a birth certificate must always be certified because it only means that the translation was carried out by a professional translation agency.
A birth certificate translation that is both Certified and notarized is guaranteed to agree to any administration or organization's necessities like, for example immigration procedures of USCIS, or some other lawful documentation purposes. Different foundations like schools, business foundations, permitting offices, and different organizations additionally require the certificate of birth to be notarized, but this is not always required.
As you can see there are a few cases or occasions that a Certification of Birth must be notarized but we always recommend for a birth certificate to be certified. Most colleges, a few organizations like the Indian office, government offices, and consular workplaces, require a birth testament interpretation authorized. It is along these lines prudent to approach the organization requesting an interpretation of your introduction to the world authentication. On the off chance that it ought to be legally approved or only a guaranteed interpretation would get the job done.
From a successful translation company, it is possible to obtain a Notarized Translation. They have proficient translators and a legal official open to complete the vital accreditation as well as authentication required for deciphered reports. These reports are written in normal and easy understandable languages.
A certified translator has an expert degree from an authorize college with major in translations in connected semantics and has breezed through the trial of an expert accreditation. In any case, affirmed translation can be even surrounded precisely by any expert promotion very much qualified interpreters. Be that as it may, the report should be guaranteed for its exactness and fruition.
Today U.S. Citizenship and Immigration Services require confirmed and legally approved interpretations. Yet, as of now, they have dropped this tenet and made ensured notice with genuineness, that pursues the US necessities for migration reason.
Check the Different Types of Translation to see if you need one

4. Conclusion
Thus in the event that you are intending to search for an interpreter that can assist you in translating your introduction to the world testament for USCIS. It is vital that you pick an appropriate birth endorsement interpretation. The benefit that can assist you with translating authentications. There are different expert interpretation administrations accessible that give you the expert interpretation of different testaments. For example, the birth declaration, marriage authentication, and so forth. While utilizing these interpretation administrations, it is essential that you approve these cases and become more understandable. Mainly about their prosperity rate. At exactly that point you can pick a decent interpretation benefit for your introduction to the world endorsement for USCIS.
TranslateDay provides USCIS certified translation for all kinds documents including Birth Certificate Translation, Birth Certificate Translation Notarized, Bank Statements Translation, Marriage Certificate Translation etc. Translate Day employes the most experienced translators to bring their clients a thorough translation with a touch of expertise.