Certified Patent Translation
Estimated reading time:
4
minutes
Are you looking for patent translation? Do have an invention or product which you need to market worldwide? In that case, you need to have a patent document done. And to offer it to various clients and investors for a business purpose it will be better if you have a translated version of your patent service. TranslateDay is one of the best patent translation companies. We have a specialized team who provide patent translation service in more than 160 languages.
A patent document is basically a declaration that is granted by the state for exclusive right on the product. Patent rights are mostly taken for exclusive rights on any invention or assignment. These inventions are mostly done for proving any solution to a product or a process. Broadly as per US patent office, all patents are classified in two sections- Utility patent and design patent.  The three most common patents that are issued are design patents, utility patent, and plant patent. As per US patent and USPTO (Trademark office), there are six types of patents. A patent is a legal document which is assigned for a limited period of time for sharing particular invention or solution. Documentation for patent is extremely crucial, and you need to take enough care before you apply.
TranslateDay is the world's leading provider of patent translation service. Till now we have partnered with several clients to prepare high-quality patent translations. Our legal translators are expert in doing patent translation keeping all legal pros and cons in mind. Our patent translations are translated, documented and made ready for filing in whichever language you demand. All our patent translations are free from any legal litigation. We make sure that your patent documentation passes smoothly without any hassle. We provide cost-effective and high-quality patent translation. Our bilingual experts keep the terms, motif and meaning exact as that of your original patent copy. All our documents are USCIS certified.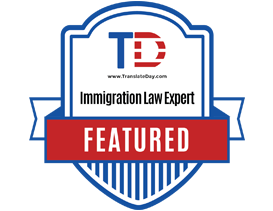 Our most requested languages for Patent Translations:
French to English and English to French Translation Services
Translate day has certified translators and local language subject experts who provide error-free translations services. If you want to have French Tax Return English Translation, our French Translators can assist you with the best service within a limited time period.
German to English and English to German Translation Services
Patent Translation is one of the fortes of Translate Day! To have German Patent Translation done in English, you need some best English Translators. And to translate Patent document to English from German, you can rely on our highly proficient German Translators for safe, secure, accurate and timely delivery.
Spanish to English and English to Spanish Translation Services
Are looking for Patent translation in Spanish?  Or you want to translate your Patent Document in English from Spanish-Translateday will give you the best service at best price. Get accurate and fastest translation done by professional Spanish language experts.
English to Arabic and Arabic to English Translation Services
If you require translating a Patent or any kind of legal document translated to Arabic, TranslateDay will give you the best in translation service for Arabic Translations, which is accurate, quick and also secure.
English to Russian and Russian to English Translation Services
If you need Russian Translations, you need your Patent translated or any kind of legal document translated to Russian, our bilingual translators at Translateday are expert in providing you the best services.
English to Dutch and Dutch to English Translation Services
For Dutch Translations, TranslateDay will give you the best in translation service which is accurate, quick and also secure. Trust us for translating your Patent or any kind of legal document translated to Dutch.