What is Notarized Translation?
Estimated reading time:
5
minutes
Estimated reading time: 4 minutes
Have you ever heard about notarized translation? Notarized translation is a specialist form or translation which is required for certain forms of documentation. Understanding what it is could therefore be vital for making sure that your documents and paperwork are given the right attention.
Commonly, it is confused with certified translation services, however, this is not the case; in fact, it is essential that you understand what makes notarized translation unique. Indeed, without understanding the differences between notarized and certified translation, you might actually find that the translation services which you have chosen for your documents are not appropriate!
So, what is notarized translation anyway, and why do you need to get notarized translation services for your business' documents? We'll be covering this and more today to help you decide what it is that you need for your paperwork.
What is Notarized Translation?
Notarized translation is commonly confused with certified translation; however, it is its own unique branch and field of translation. At its simplest, notarized translation is a form of translation service which ensure that official procedures have been followed for the translation service.
Notarized translation can be used in a few different ways, however, it is most commonly used for official documentation and translations of these documents into a language other than their original language.
Where Can Notarized Translation Be Used?
Oftentimes, notarized translation services are used in educational settings, such as for translations of high school transcripts or foreign diplomas. They are also particularly useful for professional qualification documentation and other such documents which are used for administrative purposes.
Who Can Provide Notarized Translation Services?
Notarized translation services, unlike certified translation services, can be provided by any individual who has been authorized to do so by governmental bodies, and does not necessarily need to be a specialist. Indeed, any translator has the potential to approach a notary public member and swear an oath, which in turn will allow them to provide notarized translation services.
Once the translator has sworn an oath to the accuracy of the translation services, they then sign an affidavit which is then validated and approved by the notary public member who also provides their signature and seals the documentation using their official seal.
It is important to note the roles of the translator and the notary public member at this point. The translator signing for notarized translation services does not need to be a certified translator; moreover, the notary public member does not need to personally assess the quality nor the accuracy of the translation service that has been provided, and instead, they simply serve to check and verify the identity of the translator.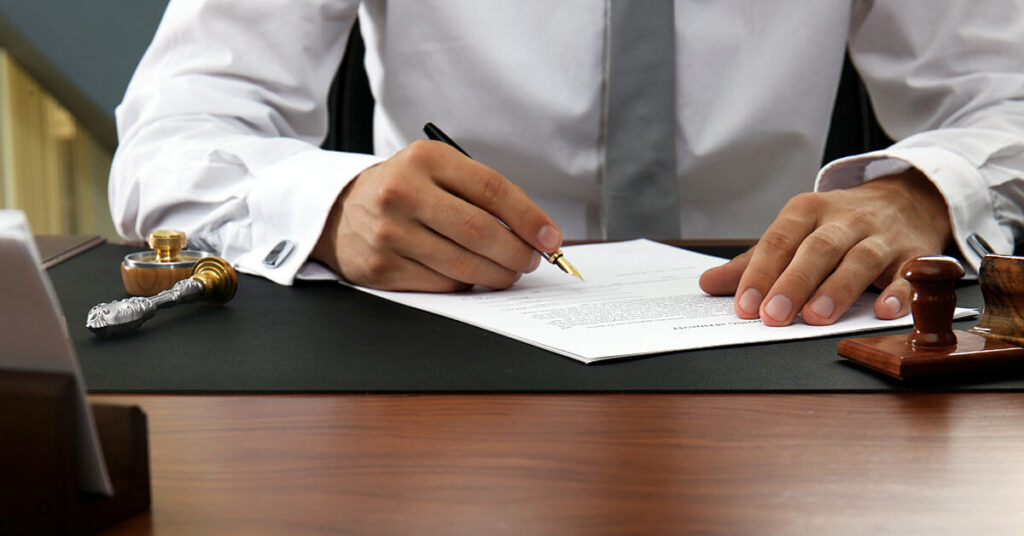 Notarized Translation vs Certified Translation
So, what are the differences then between certified translation and notarized translation? Both are incredibly similar, after all – they serve to provide proof of the quality of the translation service that has been provided. And, after all, when you're dealing with official documentation for your business or personal use then it is important that the translation is accurate and isn't providing incorrect information!
Understanding the difference between notarized and certified translation is important, and the laws these days have changed meaning that you should use one or the other for your documents – but not both. Therefore, you should make sure you choose the correct form of translation.
Certified Translation
Certified translation primarily serves to ensure quality of the translated document. They must always be provided by certified official translators and these certified translators need to provide a variety of personal information to make the document certified. These include their signature, name, contact information, and the date that the translation service was provided. There are a number of different professional institutions which serve to provide certified translation services for clients looking to get their documents translated.
So, what are certified translation services used for? Most commonly, certified translation services are used for personal documents such as birth and death certificates, marriage certificates, and immigration papers and documentation. Furthermore, certified translation services can be used for business contracts and court transcripts.
Certified vs Notarized Translations
By contrast, notarized translation services do not need to be provided by an official individual or company, however, they do need to be signed off by an official notary public member.
Get Notarized Translation Support Today!
Certified translations used to require a notarized translation service as well to be official; however, this rule has now been dropped so that certified services can stand on their own. This can make it difficult to understand which type of translation service you require for your documents; as a result of this, we are here to help! We can help you understand what you need for your translation services. To learn more about notarized translation and how it can benefit your documentation, contact us to learn more today!
$23.00/page

Simple Certified Translation Price per Page. No Hidden Fees. A page is defined as: 250 words or fewer (including numbers), one-sided, and letter-size (8.5″ x 11″) or A4 dimensions or smaller.