Is a Notarized Document the same as a Certified Document?
Estimated reading time: 4 minutes
Usually when a government agency or any other entity demands a copy of a document, they ask for either a notarized or a certified document. As you may know, there are different types of translation documents.
The type of translation that is required to use can be based on the content of the document, but also the event for which the documents are required. Some examples can be documents for immigration purposes think of birth certificates, marriage certificates or driver's licenses.
Business License Translation Service
You have a Local Business and want to expand to a foreign country? Then you need a Business Document Translation. Trust us to get your Business License translated to more than 65 languages, we translate business documents online in less than 24 hours and every translation is certified.
Translate Now
---
Main Differences between Notarized Documents and Certified Documents
In this article, we will explain you all you need to know so that you get a clear picture. First, we will look at the definitions of both terms and some of the key differences:
1. Certified documents require accuracy, no errors and an official signature
Certified documents are documents that require an attached certification of accuracy, no errors and an official signature of the certified translator on its quality. This signature provided by the certified translator or by the certified translation company should be enough to certify a document.
Certified translators are translators who have the required qualifications and skills to carry out translation tasks. These qualifications are expedited by various organizations on different countries. In the certified document, the translator should provide a written assurance that his translation is accurate according to his skills and knowledge.

---
2. Notarized Documents are required to be signed in front of a Notary Public
Notarized documents are used to detect fraud and ensure the proper execution. When looking at notarized documents, they can be defined as documents that are required to be notarized only by the Notary public of a certain country. The Notary public is a government permitted entity that is approved to oversee the legal formalities.
When translation documents are notarized, the translator is required to take his translation to the Notary himself. The translator then has to swear an oath on its accuracy and sign an affidavit in front of the Notary. After carrying out these actions, the translator has to pass the documents to the Notary public. Only when the Notary public signs the documents and attaches its official seal on it as proof of notarization, the documents are considered as notarized documents.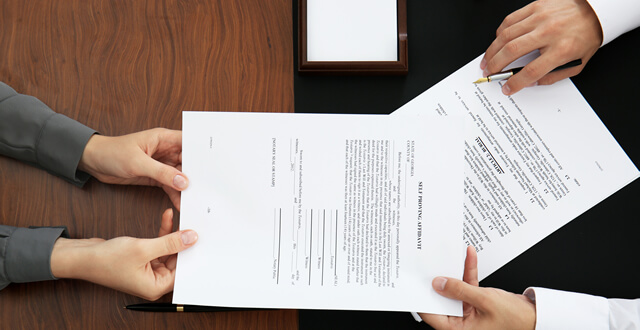 ---
3. Notarized Documents are always Certified, but Certified Documents are not always Notarized
Notarized documents are complete only when the authentication is signed in front of a Government official. This way, the translation is certified by a Certified Translator and notarized by a Notary Public. A certified translation does not need to be signed in front of a notary.
Usually, certified translations are sufficient for official translation documents. However, in some particular events, depending on the government's decision of certain countries, the official documents have to be submitted with a notarized translation of these documents.
TranslateDay can also provide you with a Notarized Translation, but fees and expedite options are different in this kind of translation. Please contact us before your order so that we can fit your requirements.
---
How do I get a Certified or a Notarized Document Translation?
When you are looking for a person or organization to translate your official documents, the type of translation documents should be decided in advance. For this reason, it is advised to look at the requirements of the entity you are presenting your documents to. Keep in mind that these requirements differ per country.
It is generally agreed that documents translated for legal, contractual or immigration purposes need to be certified. On the other hand, the translations for administrative purposes, like high school and college admissions, need to be notarized.
If you want to read further on Notarized and Certified Document Translation please read our article on Certified vs Notarized Translation. The complete guide.
At TranslateDay we have a deep understanding of each country's requirements. Thus, if you are not sure what type of document you should use, our trained experts can advise you according to your situation.
---
Remember, every translation provided by TranslateDay is certified by default, but it is not always Notarized. We can conveniently provide you with Notarized Translations, but fees are different and some conditions might change. We need you to Contact us prior to your order so that we can fit all your requirements.
Please check our Blog for more free articles or check our Frequently Asked Questions for further question or doubts. We are here to serve you.