Certified Press Release Translation
Estimated reading time:
8
minutes
What is a Press Release Translation?
If you plan on launching your brand in different countries or if you are planning to advertise your company, product or service all over the world then you need a Press Release Translation.
It is extremely important to reach out maximum number of potential customers and, to reach as much people as you can, the best way is to advertise yourself through Local News Papers or Websites. For that you need a Press Release Translation Service. Whichever language your advertisement, news or message is, TranslateDay helps you to get it translated in the language of your desire, while keeping the message and the exact meaning of it intact.
TranslateDay is a Official Legal Document Translation Agency specialized in Financial Document Translation, authorized by state, federal and local governments, certified member of ATA and USCIS Approved.
---
Why do you need a Press Release to be Certified?
A well written press translation is extremely essential as that helps to spread the news or message to millions of people. Of course, you can translate your press release for free in any online platform, but these articles are mostly written by experts, and each release, depending on the language it is going to be translated to, has its own set of information and knowledge.
For each press release, the translated message needs to be the exact same version as conveyed in the original press document, and must also be expressed naturally. A general press is usually informative and provides domain or industry specific updates, so it needs to be translated by expert in that specific industry. That is why you need a Certified Press Translation.
The quality of a Document Translation can only be guaranteed if a Certified Translation Badge is provided alongside with the document, proving that the translation was made by Officially Certified Translators.
❌ NEVER TRUST services offering you a free press release translation. Your translation needs to be certified and accurate to be valid for most cases.
TranslateDay ensures that for each press release translation the message will be same as of the exact version as conveyed in the original press release. We assure you to deliver the best bilingual press release translation at an affordable price and within a committed time frame.
See our About us Section for more info on our services. Trust us to Translatepress Releases in less than 24 hours! 

---
How to translate a Press Release Document? 
So, obtaining a Certified Press Release Translation is mandatory if you plan on having international business. Let's look at some of the most Frequently Asked Questions to see how to correctly translate a Press Release:
❓  Can anyone translate Press Releases? – The short answer is: No.
✅ Translation and interpretation is a highly skilled and specialized task that require proper care to give the most accurate result. If the translation goes wrong, you will have to pay a huge price for it – which demands a lot of time, money and effort, while it can sometimes give rise to other legal issues for the people involved in it. 
❓ Where to translate my Press Release? Do I need Press Release Translation Services near me?
✅ TranslateDay delivers high-quality Bilingual Press Release Document Translation Services at a simple pricing with full guaranty. All of our translated press documents and translation services are Certified, 100% USCIS Accepted and are completely error free and with high proficiency. Our translation experts are highly specialized and huge experienced. We ensure all of our language interpretation services are error-free.
We also provide you with several translation services you need like: Product Manual Translation Services, Tax Statements Translation Services, Business Document Translation Services, among many others.TranslateDay is a leading translation service provider that provides translation in innumerous dialects.

❓ What process does TranslateDay follow to translate my Press Release?
✅ Translating press releases with TranslateDay is a very easy and convenient process. We accept any kind of commonly used types of documents including DOCX, PDF, and even photos directly uploaded from your mobile phone.
As soon as you upload your press release in any format to be translated, we instantly encrypt it. You can totally feel assured of its confidentiality as we understand that your documents are really important and must be kept secured. We employee only authorized translator lest putting your documents at any security risk.
Press translation is of high risk and involves utmost accuracy and any wrong interpretation can lead to missunderstanding or wrong-term derived issues. Therefore, all the press release translation services are performed by skilled and certified translators who are well experienced and provides exact translation keeping the actual meaning intact. Each of the Press translations is done keeping all the technicalities and legal clauses under consideration. 
Our translation services are perfectly done. Our bilingual translators deliver the work within promised time and Press Release translation requirements. For every 2-page translation work, we take only 24 hours. Each of our translated documents is as per all legal terms the local government allows and USCIS Approved.
TranslateDay helps you to reach out the message of yours being your trustworthy press release service provider.
---
How much does a Press Release Translation cost?
✅ $23 Translation Price per Page. No hidden fees. This translation is Certified, valid for USCIS, legal processes, and accepted by state, federal and local governments.
❓ How much does a CERTIFIED Press Release Document Translation cost? 
✅ Again: $23 Translation Price per Page. At TranslateDay EVERY translation is a Certified Translation, done by Professional Translators and has 100% USCIS Acceptance.
At TranslateDay we do not like complications as much as you don't. A page has 250 words or less, one-sided, and letter size (8.5"x11") or A4 dimensions or smaller. We do not charge any translation rate per hour, there are no hidden fees, no small print, just simple pricing. Each of our translation service is cost-effective and is completed within promised time period. 
This price includes the complete process of translation, certification and delivery of your document. Check our Rates and Prices page for more info.
---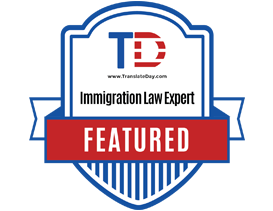 Our most requested languages for Press Document Translation Services:
Spanish to English and English to Spanish Translation Services
Do you desire to have your press release translated to Spanish from English or from Spanish to the English language? TranslateDay will give you the best service at a limited time span. Get accurate and fastest translation done by professional Spanish language experts.
French to English and English to French Translation Services
Are you looking for a translation of press releases in French? Translate day has bilingual certified French translators and language subject experts who provide error-free translations services. If you desire to translate press releases to English from French or from English to French, our English and French translators can provide you with the best service.
TranslateDay is one of the most reputed press release translation Service Providers in the U.S and Europe.
German to English and English to German Translation Services
Press Release Translation is one of the fortes of Translate Day! To translate Press Release to English from German or to German from English, you can rely on our highly proficient German Translators for safe, secure, accurate and timely delivery.
Are you planning to launch your brand in different countries? Then you need Press Release Translation Services.
English to Arabic and Arabic to English Translation Services
If you require translatepress pricing, assistance or any kind of legal document translated to Arabic, TranslateDay will give you the best in translation service for Arabic Translations, which is accurate, quick and also secure.
We are the best press release translation agency Online
English to Russian and Russian to English Translation Services
If you need Russian Translations, you need your Press Release translated or any kind of legal document translated to Russian, our bilingual translators at Translateday are expert in providing you the best services.
We ensure that your Translation Company is in the right track, using the best approach through professional and accurate press release.
English to Dutch and Dutch to English Translation Services
For Dutch Translations, TranslateDay will give you the best in translation service which is accurate, quick and also secure. Trust us for translating your Press Document or any kind of legal document translated to Dutch.
TranslateDay is on the top most reputed press release service providers in US, France, Spain and Germany.