Certified Tax Statements Translation
Estimated reading time:
8
minutes
---
What is a Tax Statement Translation?
A Tax Statement or a Tax Return is an extremely confidential and crucial financial document that includes all bank account details and records for a certain financial activity in a given period of time. If you are planning on requesting any financial support such as loan or you are starting an investment opportunity to start a new business (or to increase your existing one) you will need to submit your current income details. This can be done through Financial Statements like Tax Returns or Tax Statements.
However, if you are in some other country from the one you want to do business in, then you will most likely need to submit your tax papers in their national language. That is why you will need a Tax Statement or Tax Return Translation.
But beware, not every translation is valid. A Tax Statement document is a very important document considered to be both a Financial Document and a Legal Document. This kind of documents, when translated, must have some guarantee that the document is authentic and has not been altered in any way since it was expedited, and this is when our role becomes vital. 
TranslateDay is a Official Legal Document Translation Agency specialized in Financial Document Translation, authorized by state, federal and local governments, certified member of ATA and USCIS Approved.
---
Why do you need Tax Return Translations to be Certified?
Official Departments always require having all stamps, financial documents and visas translated if they are in foreign languages. Of course, you can easily translate tax documents online in any platform, but what proof do you, or any authorized entity have, regarding the authenticity and accuracy of your document?
The quality of a Document Translation can only be guaranteed if a Certified Translation Badge is provided alongside with the document, proving that the translation was made by Officially Certified Translators.
You need to get a mirror image of your financial document with a proof that it has not been modified in any way when it was translated, and that is why you need a Certified Tax Return Translation.
As we already mentioned Tax Returns are considered to be legal documents so, like other legal documents, they are valid for several legal works. Regarding these legal matters, courts normally do not accept translated documents that are not certified or authenticated by a professional.
❌ NEVER TRUST services offering you a free tax document translation. Your translation needs to be certified and accurate to be valid for most cases.
TranslateDay provides only Certified Translations through our tax return translation services: Documents issued by Professional Translation Agencies that provide a statement of accuracy and completion along with the translated documents, certifying that all detailed statement is true, accurate and complete and that the person who translated the document is fluent in the language in which the document was translated to.
See our About us Section for more info on our translation company. 
---
How to translate Tax Documents? 
When speaking of financial records nobody wants to mess up with something as important as a Tax Return Document. A small error and you do not know where you are heading to.
Lets look at the most Frequently Asked Questions to clarify this topic:
❓  Can anyone translate Tax Return or Financial Statements? – The short answer is: No.
✅ Translation and interpretation is a highly skilled and specialized task that require proper care to give the most accurate result. If the translation goes wrong, you will have to pay a huge price for it – which demands a lot of time, money and effort, while it can sometimes give rise to other legal issues for the people involved in it. Courts do not accept documents that are not certified or authenticated by a professional.
❓ Where to translate my Tax Return? Do I need Tax Return Translation Services near me?
✅ You should translate your Tax Statements here at TranslateDay. The attention to details is very much required while doing such financial translation. Professional translators from TranslateDay can do best for you. At TranslateDay we have bilingual financial experts who are best suited for your financial statement translation.
TranslateDay is also your best companion for any other financial document translation you need like: Business License Translation Services, Bank Statements Translation Services, User Manual / Product Manual Translation Services… etc.
❓ What process does TranslateDay follow to translate my Tax Return?
✅ Obtaining tax certified translations with TranslateDay is a very easy and convenient process.
We accept all common formats like PDF, DOC, DOCX, JPEG files, even photos direclty uploaded from your phone. Be rest assured your documents are always in safe hands.
As soon as you upload your statement document in any format to be translated, we instantly encrypt it. You can totally feel assured of its confidentiality as we understand that your documents are really important and must be kept secured. We employee only authorized translator lest putting your documents at any security risk.
Our Tax Statement Translations are all Certified Translations valid for USCIS, state, federal, and local governments. 
Tax documentation translation is of high risk and involves utmost accuracy and any wrong interpretation can lead to further admission or employment issues. Therefore, all these technical translation services are performed by skilled and certified translators who are well experienced and provides exact translation keeping the actual meaning intact. Each of the financial documents translation is done keeping all the technicalities and legal clauses under consideration. 
Our statement translation process is reviewed twice for each document. For every 1-3 Page Translation work, we take only 24 hours. Our translation service is approved by USCIS, local governments, federal and state bodies.

---
How much does a Tax Return Translation cost?
✅ $23 Translation Price per Page. No hidden fees. This translation is Certified, valid for USCIS, legal processes, and accepted by state, federal and local governments.
❓ How much does a CERTIFIED Tax Return Translation cost? 
✅ Again: $23 Translation Price per Page.
At TranslateDay every translation is a Certified Translation, done by Professional Translators and has 100% USCIS Acceptance.
At TranslateDay we do not like complications as much as you don't. A page has 250 words or less, one-sided, and letter size (8.5"x11") or A4 dimensions or smaller. We do not charge any translation rate per hour, there are no hidden fees, no small print, just simple pricing.
This price includes the complete process of translation, certification and delivery of your document. Check our Rates and Prices page for more info.
---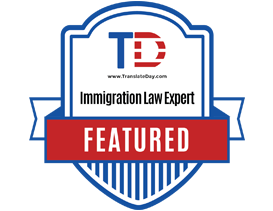 Our most requested Tax Statements Translation Services:
French to English / English to French Tax Return Translation Services
TranslateDay has certified translators and local language subject experts who provide error-free translations services. If you want to have French Tax Return English Translation, our French Translators can assist you with the best service within a limited time period. 
 If you are planning to travel to the US from France you need to submit French tax return to English translation during the immigration process or while applying to any financial investment.
German to English / English to German Tax Return Translation Services
German Financial Statements Translation is one of the fortes of TranslateDay! We provide you with your German Tax Return to English Translation in less than 24 hours.
We also translate Tax Statement from English to German, you can rely on our highly proficient German Translators for safe, secure, accurate and timely delivery.
You deserve the best Tax Certified Translation Services from the best Certified Translators.
Spanish to English / English to Spanish Tax Return Translation Services
Are looking for Income Tax translation in Spanish? Or you want to translate your Income Tax Return Statement from English to Spanish? Get accurate and fastest online translation done by professional Spanish language experts.
If you are looking for Income Tax Translation in Spanish, Translateday is the best translation agency to go.
English to Arabic / Arabic to English Translation Services
If you require translating a Tax Statement or any kind of legal document translated to Arabic, TranslateDay will give you the best in translation service for Arabic Translations, which is accurate, quick and also secure.
We provide the best financial documents translation services online.
English to Russian / Russian to English Translation Services
If you need Russian Translations, you need your Income Tax translated or any kind of legal document translated to Russian, our bilingual translators at Translateday are expert in providing you the best services.
English to Dutch / Dutch to English Translation Services
For Dutch Translations, TranslateDay will give you the best in translation service which is accurate, quick and also secure. Trust us for translating your Tax Statement or any kind of legal document translated to Dutch.
---

We are here to serve you. Let us know if you have any questions regarding you order, please read our FAQ or Contact us.