Become a Legal Translator: Requirements, Steps and Risks
Estimated reading time:
5
minutes
Estimated reading time: 5 minutes
How to become a Legal Translator?
Be warned. Translating legal documents is not an easy task. Many translators even try to avoid legal translation since it requires a very specific skillset. In addition, translators make a mistake, they can be held liable for the damages. This is the case in all forms of translation, however in legal translation, consequences are more serious. Many countries require some sort of Legal Translator certification in order to be able to translate legal documents.
For this reason, many legal translators are in many cases also lawyers. In many institutions a full legal translation training program is not provided.
The process of becoming a certified legal translator is not the same as the process of becoming a sworn translator, and both terms must not be confused. If you are searching for legal translation in the UK for example, you must obtain a LLM in legal translation to become a Certified Legal Translator (Master of Laws). These master studies also require an undergraduate degree and aren't offered everywhere.
If you are a translator who is not a lawyer and you don't hold a legal translation bachelor's degree, don't despair: The process will be long, but not impossible!
Translation is considered as a general topic and it comes in different forms. A few examples are contract translation, technical translation, judicial translation and legal translation. If you want to become a legal translator, we provide you with some helpful tips!
Adoption Certified Translation Service
Do you require adoption certified translation or adoption papers translated? Without any doubt, choose only the best. We translate adoption documents in only 24 hours at the best translation rates.
Translate Now
---
3 Steps on the journey to become a Legal Translator
We provide you with some tips and keys to success on your career:
3.1. Study Legal Systems in different countries
Comprehension is the primary step towards translation in any field. You are not able to translate that what you don't understand. You can start by reviewing the differences between Common Law and Civil Law and the differences between Common Law and Equity. These are the regulations that were considered as Common Law in the past are nowadays a part of the law that focusses on trusts, remedies, etc.
These systems are important to understand, because legal translation requires translation between two languages that often follow different legal systems. Examples of these languages are Spanish and English or English and French. As a legal translator, you must bear in mind that there are also certain definitions which do not have a precise translation in every language.
For this reason, translators should always make their decisions while considering their target audience for which the text is written. On the internet you can find lots of information about legal systems of particular countries.
Diploma
Translation Service
Are you looking for certified diploma translation services for immigration or educational process? We translate diplomas and provide certified educational transcripts fast and at a very cheap price.
Translate Now
---
3.2. Read and understand Legal Documents
In order to be able to write legal documents properly, you should be confident when reading legal documents.

Start with basic law documentation and books that are relevant in your country and try to fully understand the complex sentences and basic legal terminology involved. This will also help you speeding up your legal translation, which is the key in every translation job.
Legal translator opportunities can be found on Jooble
---
3.3. Online Courses
A second good way to increase your knowledge in the legal translation field is to take courses that are specifically created for future legal translators. There are many courses offered online as well as classically that focuses on legal translation such as Spanish, French or Portuguese. Some helpful websites that we advise you to check out are Coursera, Open Learn, Magistrad and OTTIAQ. Like these there are plenty of online courses available on the web to get you introduced to the law.
Screening, analyzing, comparing and reviewing legal documents might give you insights of a legal document´s structure and the way that the language is used for each particular type of legal document.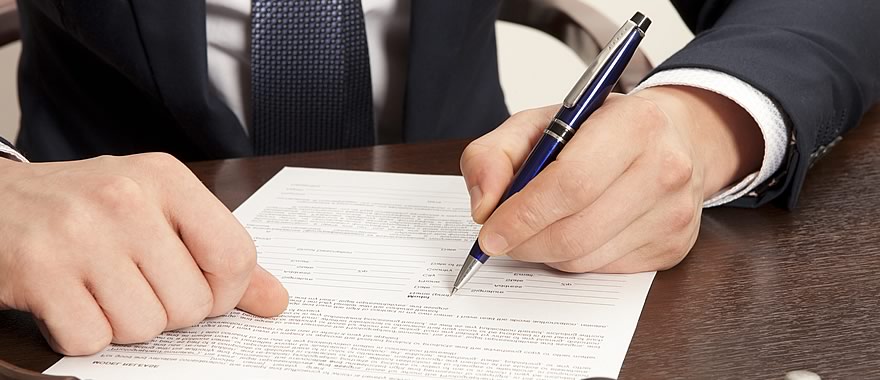 ---
How to minimize the risks when becoming a Legal Translator:
Wrong translations can have bad consequences. This can apply to any translation, but it gets even worse when Legal Documents are not translated accurately.
One tip you should always bear in mind is to avoid translating words literally. If you do not recognize a word, do not just use the first word that you find in the dictionary. If you do not think you are able to carry it out professionally, then do not make the mistake of accepting legal translation agreements. A result of a mistakenly translated legal document may have serious consequences both for you as well as for the other parties involved.
You must take your time to research, especially in the beginning. By researching you will understand and learn legal concepts and you also might want to take translation notes that will save you translation time in the future.
Terminology can be considered as difficult to translate, many long texts lack punctuation and this results in a text that undoubtedly will leave you with a headache.
Many times, it is difficult to understand what the author is trying to express. For this reason, becoming a legal translator does not just happen overnight and requires lots of research, reading and studying. Good translators are usually very busy as it is really hard to find them.
Therefore, legal translation can be extremely profitable if laws are interesting to you and you are willing to invest time and effort into studying the field.