Most Translated Books in the World
A book is words, ideas, mindsets, advice and knowledge wrapped up into a portable collection of papers. Reading is almost equivalent to having a person speaking to you. Books are a great escape if you need to get a glimpse of dystopian worlds or the human mind. However, not all books can be read in the language they are initially written in, so to make a book universally available to most people, it is translated.
---
Importance of Literary Translation in the World
From fiction and non-fiction to holy scriptures and comic books, many books are translated into a myriad of languages. But the most number of books that make their way into the list of translated versions are, without a surprise, children's stories.
To cross borders, a book is translated. This is the easiest way to market a book. The more languages it is converted into, make it evident that a number of people would be able to read it.
The work of a translator is not an easy one. They need to have a proper grip on both the languages they are translating from and to. They use their magical way of transforming literature into a different language without making it lose its originality. It is even known that a lot of times, an original book does not get enough attention, but then a lot of people find their way into reading the translated versions of it, and later, that gets more famous.
---
The 8 Most Translated Books in the World
From all the many books translated in the world, here's a list that topped their way:
1. The Bible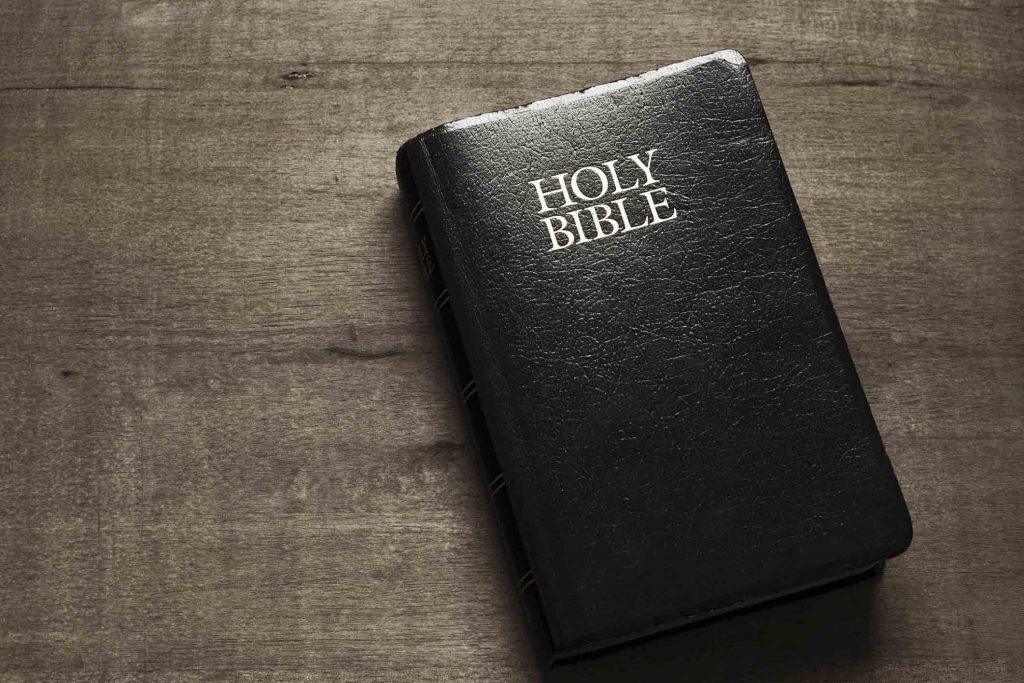 Most religious books are translated rapidly into many languages to spread them quickly. The Bible has been translated into more than 3300 words. The old testament into.
More than 2000 and the new one into more than 1300! Which makes it the first most translated book in the world, breaking all records.
---
2. The Quran
This is the Holy Book of the Muslims that is said to have been given to their last prophet by God through Archangel Gabriel. It was written in Ancient Arabic and has been translated into almost 173 different languages.
---
3. Pippi Longstockings
Leaving aside all the religiousness, Pippi Longstockings, named initially as Pippi Långstrump, this one is a story about a normal little girl who has not-so-normal superhuman powers. Her father is a buccaneer, and she also has a tiny monkey named Mr Nilsson.
---
4. Alchemist
This is the latest book in the list. Paulo Coelho has become well-known in modern society. His book was translated into more than 80 languages. The story starts with a small shepherd boy and his journey that guides him to his treasure through the Arabian Peninsula.
Even though the book is about a society, time and culture that most people don't experience, but the book is very relatable and healing to those who have faced any hardships in the world.
---
5. The Harry Potter Series
The series has eight fantasy novels that, with its wordplay, illustrate the world of magic. It's a story of a young wizard boy, in his wizard school, with his wizard and witch friends. The trio, popularly known as Harry Potter, Ronald Weasley and Harmonie Granger, fights the Dark Lord, Voldemort.
J.K. Rowling wrote the first Harry Potter novel, named as Harry Potter and the Philosopher's Stone (later changed to Harry Potter and the Sorcerer's Stone). It was published in 1997 and has been translated into more than 60 languages since, creating many Potterheads and a whole new fandom.
---
6. Alice's Adventures in Wonderland
Alice's Adventures in Wonderland has been an attraction to both young and old readers ever since it had been first published in 1865. This is a visibly everyday story of a girl that loses her way and finds herself in a magical world.
The book uses captivating wordplay and exciting plots to keep the readers engaged the longest. It was written in English and is found in almost 174 different languages around the world and is still read with great fondness. Not only that but like many other children's books, this one was also turned into a various version of movies.
---
7. The Little Prince
This storybook is not only famous for its poetic tale but also the watercolour illustrations that it comes with. The author has done his best to create a mesmerising world with his art. The story starts with a pilot getting lost in the Sahara desert. During that, The pilot finds a little blonde boy that asks him to draw a sheep, and after that starts the whimsical of a story which envisions the importance of life. Published in 1943, the book can be found in more than 180 languages and has sold over 50 million copies.
---
8. The Adventure of Pinocchio
Not only kids but adults are, too, a fan of a good story with a moral. Carlo Collodi wrote Pinocchio. It is a story of the small wooden boy who has a habit of lying. This book has been translated into more than 260 languages ever since it was published in 1883.
---
Wrap up!
Books are an experience that can't be found in any other form. Ingenious authors work hard to put a great story in front of us. What happens to be your favourite book? Is it famous and has it been translated into other languages?
Thanks for reading! Make sure you check our Blog for more free articles on this and other topics related with Languages, Language Learning and Translations.