12 Tips for Beginners to Learn Spanish Free Online
Estimated reading time:
9
minutes
Estimated reading time: 9 minutes
Knowing a language other than your native tongue is always a huge advantage. It helps you when travelling, improves your job opportunities, allows you to demand higher wages, opens up new experiences and helps you understand and appreciate other cultures. If you are a native English speaker, languages like Spanish, Italian, French and German would be better and easier to learn, as these languages possess some similarities with English.
In fact hundreds of English words are adapted from German, French, and Latin. So today we will first examine some of the reasons to learn Spanish. The Spanish Crown had Imperialistic tendencies just like the British, and they established colonies in several countries – almost all of South and Central America especially. This means that Spanish is spoken in all those countries: at least 20 of them. And that's a big number.
Some consider Spanish to be one of the 7 easiest languages to learn? Do you agree?
If you are looking to learn Spanish online and looking for quick, easy and inexpensive ways to do it we can help you in your quest. To learn any language you need to employ a variety of ways: you need to listen, you need to speak, you need to read, and you also need to write. Listening and reading are the passive forms, and speaking and writing are the active forms. You need a combination of all these four methods to gain expertise in any new language that you are trying to learn. Using several different ways to learn keeps the learning process fresh, fun, and interesting.
To truly master any language, it is vital to employ the 'immersive' process. That is, if you want to know how to learn Spanish online fast, rather than keep the learning as a separate task, weave it into your everyday routine, into little things; make it a part of your life.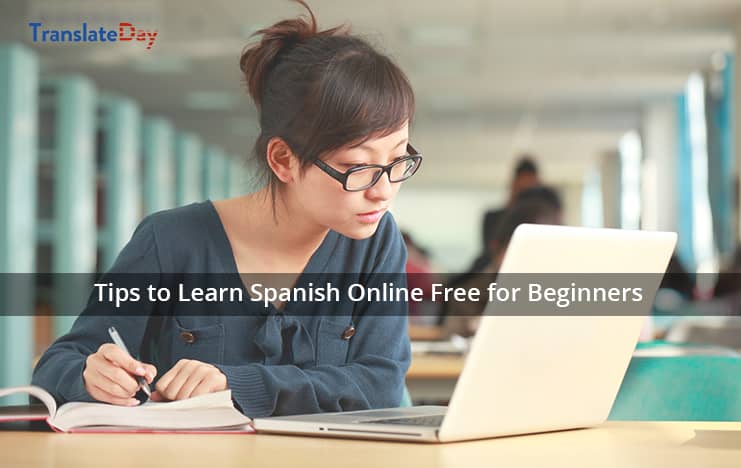 ---
1. Try imitating
In order to learn Spanish fluently, try to imitate native speakers what you hear. This is one of the best ways to learn Spanish online. Think yourself as them and you will learn the lines too. Whenever you are exposed to Spanish, you can imitate the actual voices and within no time you will be familiarized with the sounds that you are used to. Initially, you may feel it's not done, but gradually the pronunciation will be correct.
---
2. Learn Spanish online: learning websites
One of the best ways to learn Spanish is to learn it online. Some of the best free Spanish lessons online can be found in sites like DuoLingo, FluentU, Telemundo, Babbel, Coffee Break Spanish, Fluencia, Univision, ESPN Deportes and so on. These websites have free lessons that get progressively harder as you learn. Some even have paid lessons if you want to go deep and real advanced language. Usually, at the end of every lesson is a small test. You can check how much you have learnt by taking these tests. It's always good to evaluate where you stand – the only downside is that you cannot compare your scores with anyone else.
Most of these websites also have a Community area, where you can potentially meet thousands of learners just like you. You can join discussions, give your opinions on trending subjects, and listen to what others have to say. Not only can you improve your language, you have the opportunity to gain information on several events, people and their culture too. Most of these websites also have apps you can download on your Smartphone so that you can continue with your lessons even if you are not at your desk.
Also Check: Benefits of learning a foreign language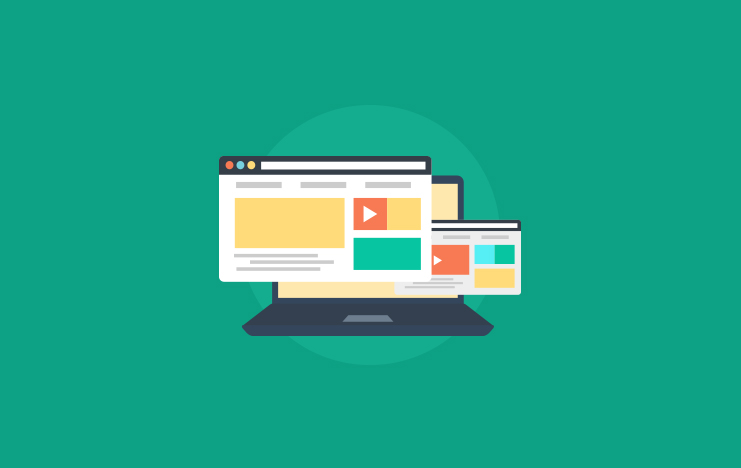 ---
3. Read
This may seem obvious, but it's also something many learners put off; they don't read anything apart from their lessons. If you are searching for learning Spanish tips, start with browsing Spanish websites and reading the web content. You can then proceed to blogs, which are in the niche that interest you. If you feel confident enough, you can read some heavier stuff. Offline reading should not be ignored either. Start small, maybe with comic books, or children's story books that have illustrations, so that it is easy to understand what is written. Slowly, as you build your confidence and get better at the language, move on to more serious books.
---
4. Stream TV shows and movies online
Watch an English movie or TV show online, through a streaming service, and set the subtitles to Spanish language is one of the best ways to learn Spanish. While matching the written Spanish words with the English words you hear, it will help you learn them easily and quickly. Alternatively, you can also stream Spanish shows and read the subtitles in English. This way, you can get the right pronunciation too.
The recent hit Netflix series Narcos, is one you could watch; though it's English, since the events depicted are in Colombia, a lot of the dialogues are in Spanish. Other Spanish shows you could try to watch are: Destinos, Extra, En Terapia, and Cualca! If you're unable to stream Spanish shows, you can install a virtual private network or VPN service on your computer. As you progress, you can try watching Spanish shows with Spanish subtitles. This is undoubtedly, one of the most fun ways you can learn Spanish online for free.
Aren't you curious about the 7 Most difficult languages to learn? Tell us if you agree!
---
5. Write it in Spanish
Headed to the supermarket for your weekly grocery shopping? Write down your list in Spanish which is the one of the excellent learning Spanish tips. Cooking something new this weekend? Write down the recipe in Spanish! You can use the same trick when you want to make up a to-do list for the day, or write you diary or journal, and so on. You can even try downloading a recipe written in Spanish, and try to make the dish; it may be a good idea to cook for just yourself the first time, though – or keep the phone numbers of a few restaurants with delivery service handy!
To be really fluent in a language, you also need to practice writing it. This also makes it fun and interesting. It breaks the monotony of doing the lessons prescribed in the website, which may be more formal. You can also attempt to write in Spanish, your emails.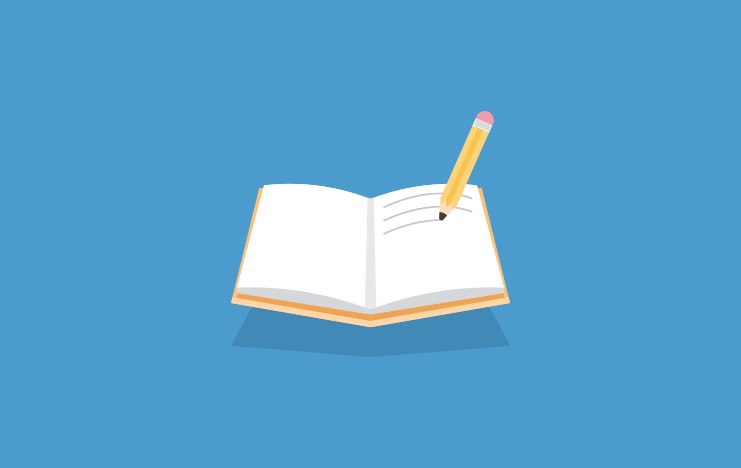 ---
6. Translate into Spanish
If you don't have any Spanish speaker to correspond with, you can simply translate emails you have already sent in English, to Spanish. You can try the same with little notes to colleagues or family that you write. Here's another interesting thing for you to try – translate books into Spanish. Start small, with children's story books, like fairy tales. Step up as you become more proficient.
Also Read: Reasons to Learn Spanish
---
7. Listen to podcasts
All you need is your Smartphone, and a pair of earphones, and you're good to go. You can listen to Spanish podcasts just about anywhere – while travelling, while commuting, while waiting in line, while doing routine chores at home, and so on. Keep a notepad and pen or pencil handy so that you can note down any words that you didn't understand. Later you can look them up in the dictionary – and there! You would have learnt more new words!
---
8. Change the language on your devices to Spanish
If you're at the beginner stage, this may not be very easy. We would suggest you start with one device, and keep another handy, with the language set to your native tongue. That way, if you get stuck any time, you will be able to find out what to do. As you start getting more comfortable navigating and reading web content, you can attempt changing the language on more devices.
Read also: 10 Online Translation Tools Recommended By Translators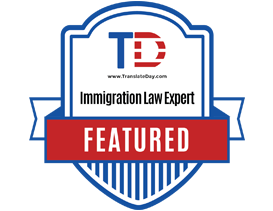 ---
9. Search online for a penpal
Well, it doesn't necessarily have to be through snail mail. You can just exchange emails – just make sure you do it regularly. This will help you engage in casual conversations, and you will learn to talk about yourself, your work, family, city and your life in general. That's very good practice, and will stand you in good stead when you actually have to use that in your travel or work.
---
10. Look for a chat partner online
Some learners may prefer chatting to email, as it happens in real time. It could also be that waiting for days or even hours for a reply from an online friend is not everyone's cup of tea.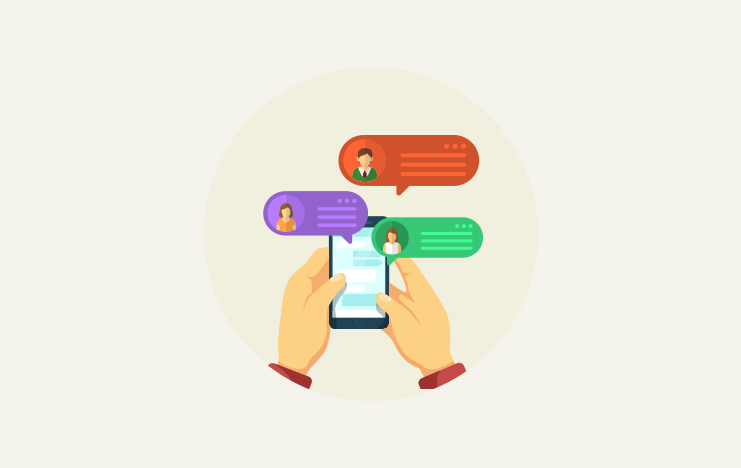 ---
11. Take online quizzes in Spanish
They don't have to be complicated ones; simple ones will do. But by reading the questions in Spanish and trying to answer them in the same language, it will give you excellent practice and make it easier for you to master the language.
---
12. Don't be shy to speak
Whenever you meet anyone who is a native Spanish speaker, make it a point to speak to them – in Spanish. It is quite alright if you make mistakes; after all you are still learning the language. Don't be worried about making a fool of yourself or of offending the native speakers. Most people are thrilled to bits to know that you are making the effort of learning and speaking their language. Unless you actually talk to people, you will not become fluent in the language you are learning. That certainly answers the question most learners have, of how they can learn to speak Spanish fluently.
Also read: Best ways to improve basic language skills

---
Bonus Tip
Other little tips that we can give you is to not obsess too much over getting the grammar right – especially in the beginning. What is more important is to have a good vocabulary. Know the words, and you will see that it becomes much easier to speak. It is also important that you make it a point to set aside some time every day – even if it is just 10 minutes, to learn the language. Apart from that, use Spanish in your routine activities as well.
Learning a new language is a reward in itself – you don't really need to have any specific reasons to learn. So, Vamos, ¡comencemos a aprender Español!
TranslateDay provides Legal Documents Translation for all kinds documents. It has been able build an untarnishable trust with their prompt and accurate interpretation. It has become a fast rising player in the translation industry.